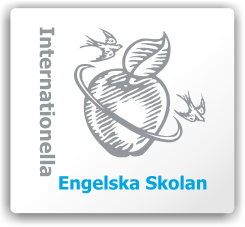 Recreation Instructor
Vacancy details
| | |
| --- | --- |
| School | Sigtuna |
| Position | Recreation Instructor |
| Position starts | As soon as possible |
| Closes at | 15 June 2023 23:59 |
| Contract type | Permanent with probation |
| Working hours | Full time |
| Working language | Swedish and English |
Contact
| | |
| --- | --- |
| Name | Aaron Wallace |
| Phone | 08 544 735 30 |
| Email | |
About this vacancy
We are currently seeking an qualified recreational instructor to join our Fritids team for the upcoming 2022-23 academic year. As an IES Sigtuna fritids leader you will work to deliver before and after-school care and support to our students in F - 6, and be responsible for teaching the national fritids curriculum.
This person should be qualified in one of the following areas:
• Fritidspedagog
• Fritidsledare
• Fritidslärare
• Lärare mot fritidshemmet
This position requires the applicant to be fluent in both English and Swedish.
We are looking for staff who, like us, believe in giving students the opportunity to realise their full potential, whatever their background. You must also be knowledgeable and passionate about education and children. You will have the tools to create a calm environment and be able inspire the students.
Internationella Engelska Skolan Sigtuna is a school where every student will be seen, heard and valued and where you will have the opportunity to make a difference in their lives. IES Sigtuna is situated in a newly created green area in the Sigtuna municipality and boasts the historic and beautiful town of Sigtuna.
Internationella Engelska Skolan is a truly international school. We have staff and students from all over the world contributing to a dynamic international atmosphere. Our schools are bilingual with up to 50% of teaching in English and follow the Swedish national curriculum.
Apply now, making sure to upload your resume and covering letter on our IES Careers website.
We look forward to reading your application!
About IES
Internationella Engelska Skolan (IES) is a leading independent school group ("friskola") with academic results far above average and a diverse and energetic staff. Teaching is through both Swedish and English, with English the language of the corridors. IES is one of Sweden's largest school groups at "Grundskolan" with 46 schools and around 32,000 students across the country. IES has grown steadily and maintained quality since 1993.
More about the company and its schools can be found at www.engelska.se

---
Senaste jobben från Internationella Engelska skolan (IES)
Alla jobb hos Internationella Engelska skolan (IES)
---
Liknande jobb Recreation Instructor