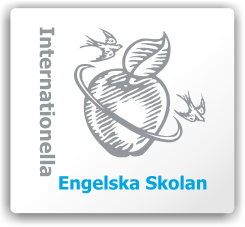 Teacher, Swedish
Vacancy details
| | |
| --- | --- |
| School | Hässelby |
| Position | Teacher |
| Subjects taught | Swedish |
| Position starts | August 5, 2019 |
| Closing date | June 24, 2019 |
| Contract type | Permanent with probation |
| Working hours | Full time |
| Working language | Swedish |
Contact
About this vacancy
Internationella Engelska Skolan Hässelby söker en certifierad / kvalificerad svenskalärare.
Vi söker efter:
* Kvalificerade, professionella lärare. Vi kräver lärarlegitimation eller om internationellt kvalificerad, en aktuell undervisningslicens / registrering plus en kandidatexamen och lärarutbildning.
* Entusiastiska och engagerade lagspelare som är villiga att göra det lilla extra för elever och kollegor.
* Svenska som modersmål
IES är en ledande friskola med akademiska resultat långt över genomsnittet och en mångsidig och energisk personalstyrka. Vi erbjuder en lugn inlärningsmiljö där lärare kan undervisa och eleverna kan lära. Vi har personal från hela världen, vilket ger oss intressanta kunskapsutbyten och en blandning av erfarenheter. Undervisningen sker både på engelska och svenska, beroende på ämne, med engelska som det officiella kommunikationsspråket mellan personal och elever.
Vår skola ligger i Hässelby, strax utanför Stockholms stad, en kort promenad från Grimsta naturreservat. Vår skola har cirka 570 elever från årskurs 4 till 9.
Om du delar vår vision och vill jobba med dedikerade skolledare och entusiastiska kollegor i en internationell miljö, fyll i en ansökan online på http://www.engelska.se/careers/ eller maila oss: aaron.wallace.hasselby@engelska.se.
About IES
Internationella Engelska Skolan (IES) is a leading independent school group ("friskola") with academic results far above average and a diverse and energetic staff. Teaching is through both Swedish and English, with English the language of the corridors. IES is one of Sweden's largest school groups at "Grundskolan" with 36 schools and around 25,600 students across the country. IES has grown steadily and maintained quality since 1993.
More about the company and its schools can be found at www.engelska.se

---
Senaste jobben från Internationella Engelska skolan (IES)
Alla jobb hos Internationella Engelska skolan (IES)
---
Liknande jobb Teacher, Swedish