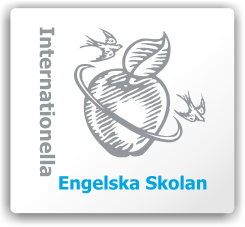 Teacher, Swedish
Vacancy details
| | |
| --- | --- |
| School | Södermalm Gymnasiet |
| Position | Teacher |
| Subjects taught | Swedish |
| Position starts | 8 November 2021 |
| Closes at | 19 September 2021 23:59 |
| Contract type | Permanent with probation |
| Working hours | Full time |
| Working language | Swedish and English |
Contact
| | |
| --- | --- |
| Name | Maria Hamnström |
| Phone | 08-562 287 07, 073-854 03 54 |
| Email | |
About this vacancy
Teacher in Swedish/Lärare i svenska
Would you like to work in a truly international environment within an organisation with a clear pedagogical vision? We are looking for an enthusiastic and passionate teacher in Swedish within the national program to join our team.
Internationella Engelska Gymnasiet (IEGS) is an upper secondary school (gymnasium) located in the heart of Södermalm, Stockholm. IEGS has a strong academic tradition with a vibrant international atmosphere. We strive to provide a safe and supportive, as well as an academically challenging, environment in which to learn. We have approximately 700 students and 80 staff members, and we currently offer four Swedish National Programmes and the International Baccalaureate (IB) programme. All of our programmes of study qualify students for university studies in Sweden and abroad. Our courses, with the exception of Swedish, Civics A, Law and Modern Languages, are taught in English.
Internationella Engelska Gymnasiet Södermalm is now looking for a teacher in Swedish to join us in November 2021.
For more information about the school, visit: www.engelskagymnasiet.se
About IES
Internationella Engelska Skolan (IES) is a leading independent school group ("friskola") with academic results far above average and a diverse and energetic staff. Teaching is through both Swedish and English, with English the language of the corridors. IES is one of Sweden's largest school groups at "Grundskolan" with 43 schools and around 30,000 students across the country. IES has grown steadily and maintained quality since 1993.
More about the company and its schools can be found at www.engelska.se

---
Senaste jobben från Internationella Engelska skolan (IES)
Alla jobb hos Internationella Engelska skolan (IES)
---
Liknande jobb Teacher, Swedish